Quadtrinity Clinic
Bioquantum Medicine and Osteopathy Clinic, Quadtrinity was opened on November 1th, 2010. This clinic is a continuation of the work that started in 2007, when the first CoRe was brought to Caldas da Rainha. It has become the confirmation of that work that had been done and it has gained more and more support.
Kiran at Quadtrinity: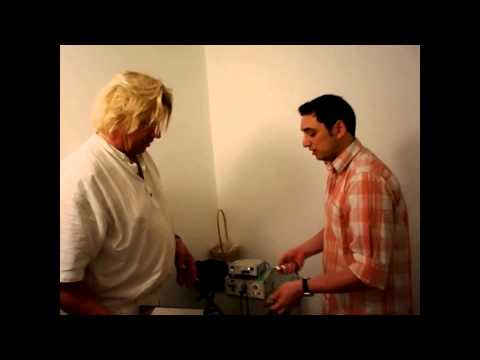 Philosophy
Our approach to disease is to treat the cause rather than the symptoms. This way we get the best results and as quickly as possible. We try to see the patient as a whole and not as a set of factors. From this perspective we get a fast and effective relief and we can also promote greater awareness of the body and the person who allows breaking the cycle and preventing the disease to reinstall.
Therapies and treatments
• Informational Medicine and Bioquantum Treatment (with Inergetix CoRe System)
• Osteopathy
• Massage
• Electro Interstitial Scan Analysis
New: Card Associate!
Besides the private appointments, we offer to all the option to get the membership card of our clinic. Briefly, those who join us will pay a monthly low cost and shall be entitled to all bioquantum treatment and massage! For more information please contact us or visit us:
Address: RuaVitorinoFróis No.63 – 2500-256, Caldas da Rainha – Portugal
Telephone: (351) 262 282 404
Mobile: 91 635 5166
E-mail: marcosilvapaulo82@gmail.com
Seminars with Marco Paulo
All seminars are to be announced at www. http://www.informationenergymedicine-academy.com/
http://www.informationenergymedicine-academy.com/marco-paulo-portugal-and-worldwide-bioresonance-biofeedback-core-trainer/
My concept for the seminars is to make people understand how to create an understanding about the connection between the therapists the patient and the CoRe system.
This is only possible due to the sharing of knowledge about how we are all connected, as human beings in our three parts (physical mental and emotional) and as divine beings (spiritual connection).
Knowing this is a way to understand that  the CoRe System approach becomes the bridge between Conventional Medicine (diagnosis, protocols, service) and the Informational realm (through the therapist point of view of the sickness).
Let us be clear about one point. This is not selling religion or an attempt to change your dogmas or faith. It is only to create understanding about how to best serve your patients and to achieve the best results possible as a therapist because in the end only the result is important.
I hope to be able, that in the two days we will spent together, to create enough consciousness in every one of you so that we can start to establish and develop a new way how people  see medicine, patients, sickness, therapist and Life (why not?) .
I believe the first patient you need to treat is the therapist itself.
That being said my idea is on the first day to focus on the therapist.
And on the second day we can approach the patient and the way how to take  the best result possible.
Hope to see you in a seminar.
To know yourself is to know your full potential.
Marco Paulo
About Myself:
My name is Marco da Silva Paulo I am 32 year old and I come from Portugal. Since the age of 8 I started to heal people. No one has ever taught me anything.
I just look to a person and for me was normal to see what was wrong with her and how to fix it. Putting bones in place, cracking backs and necks any kind of physical pain I could fix.
Because of that I spent my life dedicated to helping other people. I went to physical therapy and after my degree I opened my office.
Not satisfied with what I had learned I went back to school and took a degree in osteopathy in search of some answers on how I could do what I did.
In 2007 my life had a major set-back that made me put all my way of Life in a giant question mark…
that is when the CoRe system "appeared" in my life…
I bought a system and spent 3 months only learning which button to push, how to take the best result , testing in friends and family.
In 2008 I went to my first seminar with Kiran In Utrecht and finally started to understand part of me and that was when all my work went in a boom.
Nowadays, 6 years later, I have a clinic with 4 Core systems (working 10 hours a day) 3 Biolaesers, a diagnosis room and still being an osteopath.
We have 160 patients a day and we are starting to open 3 more clinics in Portugal.
Our waiting list is between 2 to 3 months.
No advertising no publicity only people sending other people.
We only have this because we have a rate of success of 90% with our patients.
I hope I can help you to understand how to reach this,
not because it is good business or will bring you fame and money but because we are all connected and to help others is to help yourself.
Fátima  – 13th August 2014 Synchronicity – by Kiran
The Sanctuary of Fátima is located 80 km from Caldas da Rainha.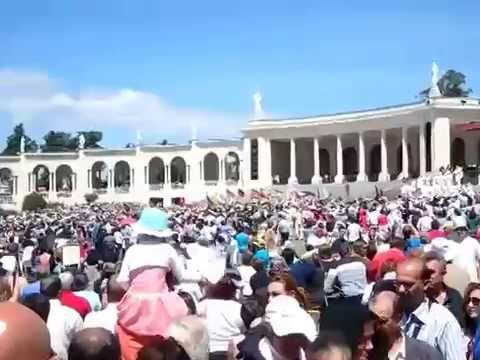 Em Português:

Clínica Quadtrinity
A clínica de medicina Bioquântica e Osteopatia Quadtrinity abriu portas no dia 1 de Novembro de 2010. Esta clínica é a continuação de um trabalho que se iniciou em 2007, altura em que o primeiro CoRe é trazido para as Caldas da Rainha. Torna-se a confirmação do trabalho que se tem vindo a desenvolver e que ganha cada vez mais apoio.
Visita do Kiran à Clínica: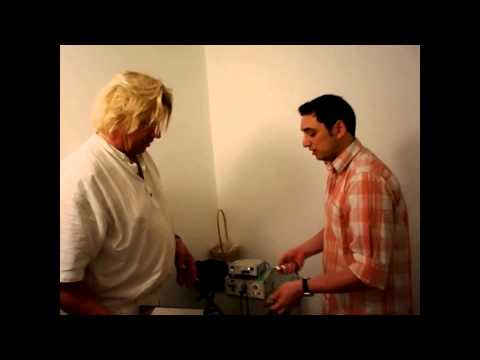 Filosofia
A nossa abordagem à doença leva-nos à procura de tratar as causas ao invés dos sintomas. Assim conseguimos os melhores resultados o mais depressa possível. Para tal tentamos ver o paciente como um todo e não como um conjunto de factores.
Nessa perspectiva conseguimos, um alívio rápido e eficaz mas também conseguimos promover uma consciencialização maior do corpo e da pessoa que permite quebrar o ciclo e impedir que a doença se instale novamente.
Terapias e tratamentos
– Consultas de Medicina Informacional e Bioquântica (através do Sistema CoRe Inergetix);
– Consultas de Osteopatia;
– Massagem de Recuperação,
– Massagem de Drenagem Linfáctica,
– Análise de Varrimento Electromagnético Intersticial.
Novidade: Cartão de Associado!
Além das consultas particulares oferecemos tb a todos a opotunidade de adquirir o cartão de associado da nossa clínica. Resumidamente,  quem aderir a esta iniciativa pagará uma mensalidade de baixo custo e terá direito a todos os tratamentos da Medicina Bioquântica e massagem!
Para mais informações entre em contato ou aguardamos sua visita:
Morada: Rua Vitorino Fróis nº 63 – 2500-256, Caldas da Rainha – Portugal
Telefone: 262 282 404
Telemóvel: 91 635 516 6
E-mail: marcosilvapaulo82@gmail.com
Seminários com Marco Paulo
Todos os seminários serão anunciados no site:
www. http://www.informationenergymedicine-academy.com/
http://www.informationenergymedicine-academy.com/marco-paulo-portugal-and-worldwide-bioresonance-biofeedback-core-trainer/
"Meu conceito para os seminários é fazer com que as pessoas entendam como criar um entendimento sobre a conexão entre os terapeutas, o paciente e o sistema CoRe.
Isso só é possível devido à partilha de conhecimento sobre como estamos todos conectados, como seres humanos em nossas três partes (mental, física e emocional) e como seres divinos (conexão espiritual).
Sabendo que esta é uma forma de compreender que a abordagem CoRe torna-se a ponte entre a medicina convencional (diagnóstico, protocolos, serviços) e do reino Informativo (através do ponto de vista do terapeuta da doença ).
Sejamos claros sobre um ponto. Isto não é vender religião ou uma tentativa de mudar seus dogmas ou fé. Trata-se apenas de criar um entendimento sobre a melhor forma de servir os seus pacientes e alcançar os melhores resultados possíveis, como um terapeuta, porque no final só o resultado é importante.
Espero ser capaz, que nos dois dias vamos passar juntos, para criar consciência suficiente em cada um de vocês para que possamos começar a estabelecer e desenvolver uma nova maneira como as pessoas vêem a medicina, os pacientes, a doença, o terapeuta e Vida (por que não?).
Eu acredito que o primeiro paciente que precisa para tratar é o próprio terapeuta.
Dito isto a minha ideia é, no primeiro dia de focar no terapeuta.
E no segundo dia, podemos nos aproximar do paciente e a maneira como tirar o melhor resultado possível.
Esperamos vê-lo nos próximos seminários.
Para conhecer a si mesmo é conhecer o seu pleno potencial.
Marco Paulo
Olá….
Meu nome é Marco da Silva Paulo tenho 32 anos e venho de Portugal. Desde 8 anos de idade eu comecei a curar as pessoas. Ninguém me ensinou nada.
Acabava de olhar para uma pessoa e para mim era normal ver o que estava errado com ela e como corrigir isso. Colocando os ossos no lugar, estalava costas e pescoço e qualquer tipo de dor física eu poderia corrigir.
Por causa disso eu passei a minha vida dedicada a ajudar as outras pessoas. Eu fui para a fisioterapia e depois da minha formatura abri meu consultório.
Não satisfeito com o que eu aprendi, eu voltei para a escola e me formei em osteopatia em busca de algumas respostas sobre como eu poderia fazer o que eu fiz.
Em 2007 minha vida teve um grande retrocesso que me fez colocar todo o meu modo de vida um ponto de interrogação gigante …
Foi quando o sistema CoRe "apareceu" na minha vida …
Eu comprei um sistema e passei três meses apenas para aprender qual botão ligar, como tirar o melhor resultado, testando em amigos e familiares.
Em 2008 eu fui para o meu primeiro seminário com Kiran em Utrecht e finalmente comecei a entender parte de mim e foi quando todo o meu trabalho teve um boom.
Hoje, seis anos mais tarde, eu tenho uma clínica (http://www.quadtrinity.com/) com quatro sistemas CoRe (trabalhando 10 horas por dia) 3 Biolaesers, uma sala de diagnóstico e ainda sendo um osteopata.
Temos 160 pacientes por dia. Nossa lista de espera é de 2 a 3 meses.
Sem propaganda e sem publicidade, somente as pessoas enviando outras pessoas.
Nós só temos isso porque temos uma taxa de sucesso de 90% com nossos pacientes.
Espero que eu possa ajudá-lo a entender como chegar a isso, não porque é um bom negócio ou vai lhe trazer fama e dinheiro, mas porque estamos todos conectados e ajudar ao próximo é ajudar a si mesmo.
Fátima – 13 de agosto de 2014 Sincronicidade – by Kiran
O Santuário de Fátima fica a 80 km de Caldas da Rainha.